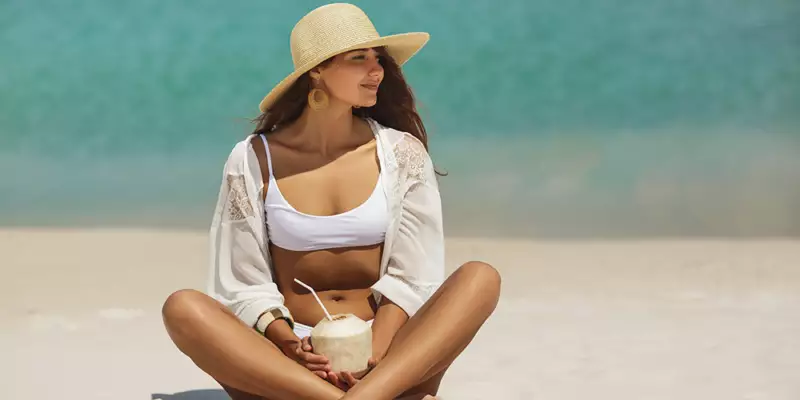 Minimal UV Exposure for a Great Tan
We're all aware of the potential dangers of UV exposure and the associated risks. So this post will look at the minimal UV exposure to still get a great tan – it is possible.
The World Health Organization lists being cautious of the UV index as one of their main safety precautions in relation to tanning. But what is this, and how do we understand it?
This blog will explain all you need to know about tanning safely with minimal UV exposure.
The UV Index
The UV index represents the sunburn risks due to UV radiations and corresponds to the sunlight's intensity. It is a basic scale from 0 to 11 and reads as follows:
0: No intensity
1-2: Low intensity
3-5: Moderate intensity
6-7: High intensity
8-10: Very high intensity
11+: Extreme intensity
Good UV Exposure for Tanning
Although we know that it is important to reduce UV exposure, there is a way of doing this that results in a tan more safely. Below is a short guide that explains the precautions to take depending on the UV index score.
UV Index 0-2
This is a low-level exposure we'd expect to find during the evening or night. It would take around 60-minutes to burn during this UV index, and the recommended actions are to wear sunglasses and apply SPF 30+.
UV Index 3-5
This moderate exposure level is most likely to arise during the Spring or Autumn on a partly cloudy day. On average, it would take 45-minutes to burn, and the recommended actions are to wear sunglasses, a sun hat, and apply SPF 30+ every couple of hours.
UV Index 6-7
Considered high exposure, we would expect to see this during a sunny day in Spring. It would take around 30-minutes to burn, and the recommended actions are to wear sunglasses, a wide-brimmed hat, seek shade between 10 am and 4 pm, and apply SPF 30+ every couple of hours.
UV Index 8-10
During the Summer, on a very sunny day, we would expect to find this very high exposure level. It takes an average of 15-25 minutes to burn, and it's advisable to avoid the outdoors during peak hours (10 am to 4 pm) or apply SPF 30+ every two hours and cover the eyes and head.
11+ UV Index
This is an extreme exposure level mostly found in tropical zones or very sunny days on high altitudes. It would be best to limit time outdoors to a minimum and take the same precautions as 8-10 UV index.
What UV Index is Best for Tanning?
The skin needs both UVB and UVA light to tan. This is because UVA light makes the existing pigment cells in the skin darker, and UVB light causes the skin to produce more pigment cells. But, it can be challenging to know what is the best UV index for tanning.
We would recommend only tanning during moderate UV conditions if your aim is to tan safely. The higher the UV index, the more quickly skin can burn, resulting in longer-lasting damage or even ill-health. For a darker, more prominent tan, you could increase your time outdoors during peak hours by wearing a high factor sunscreen and remaining hydrated.